okShop Decodable DOG ON A LOG BOOKS
10% Discount on books ordered below.
(Seller charges shipping and handling.)
Every now and then, Target will have a book sale. Usually it is buy 2 books, get 1 free. DOG ON A LOG Books are typically included in this sale. Target changes which DOG ON A LOG Books they carry, so they do not always have all the books and they usually only have a few in hardback. However, it is a great deal. They only sell the books online, but if you order $35 worth of merchandise, shipping is usually free.Click here for a link to Target.
EDUCATORS
Barnes and Noble will give educators a 20% discount off the publisher's list price for materials you use in the classroom. For larger school purchases, Barnes and Noble offers up to 35% discount. They sell all DOG ON A LOG Books in paperback and hardcover. They offer Nook Books of the collection volumes, pre-readers, and the Parent and Teacher Guide 1. See their list of DOG ON A LOG Books at this link.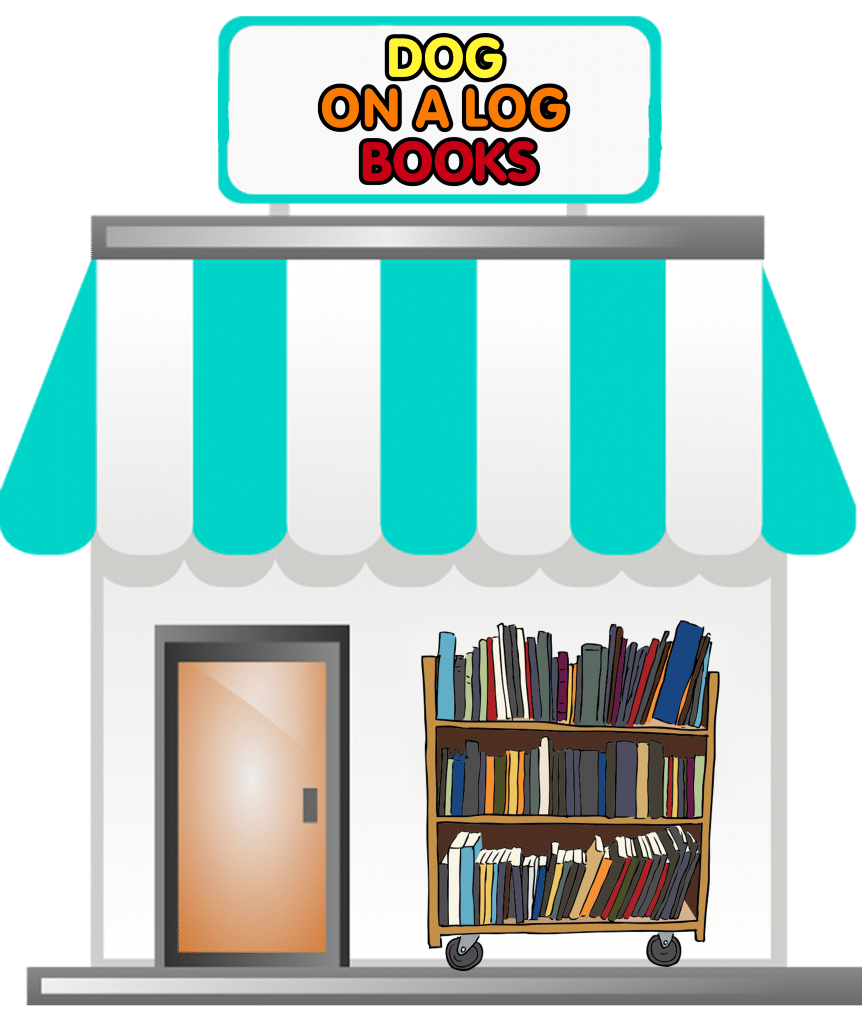 USA and Canadian Customers Buy Now directly from the Printer/Distributor
Information on ordering, shipping, sales tax, and returns. For more order information, please email aeriosupport@ingramcontent.com.
I will not be able to provide any customer service for book sales. However, please contact me at read@dogonalogbooks.com to let me know about your experience with the seller.
All Books listed in the store are available in both paperback and hardback.
All books in the store below are discounted 10%
The distributor's system is having some glitches:
The starting price shown in the store may actually be the hardback price and not the paperback price. Clicking on the cover will take you to the correct information.
I am unable to put all the books in their consecutive order on the main page. You can see a list of the book titles in order here.
Shipping will be charged by seller.
Shop Decodable DOG ON A LOG BOOKS
Click to See The Book Titles and Phonics Progression
Click Here To Download The DOG ON A LOG Printable Phonics Sequence
Click Here To Download The DOG ON A LOG Printable Quick Assessment Tool
(The Assessment Tool is formatted for use so the format is different than the image below.)
I do not offer How to Use Decodable Books to Teach Reading in this store as it is only available as an e-book or to print from my website. It is available for free from many online bookstores and you can read it for free and/or print it here. To sell it as an ebook in this shop, I would have to charge for it.