Best Orton Gillingham resource for building self-esteem in beginning readers!
I run a non-profit tutoring center for children with dyslexia. Our tutors are all training to be certified by the Academy of Orton Gillingham Practitioners and Educators. I rarely encourage them to use pre-written materials (as per our training, it is best to make your own materials so that reading passages can be controlled), but the Dog on a Log series and Brookes' other books have proved tremendously helpful in developing the self-esteem of our lowest level readers. They are not "baby books," they look and feel like "big kid" books but the language is so carefully controlled that OG learners can succeed with them! I am so grateful to have found them. I use them with my own daughter as well, who proudly boasts to anyone who will listen that she is up to book 5! The books even include lists of sight words to review with students so that none of the language in each book will come as a surprise to the student.
Karen Micciche, Executive Director, Literacy Nassau

Systematic Decodable Books Help Developing Readers, including Those with Dyslexia, Learn to Read with Phonics
Finally, a delightful book series that helps kids learn phonics rules step by step. Fun books designed for anyone learning to read with phonics, especially learners with dyslexia. Start anywhere in the series, according to your child's reading level. The books get longer and more complicated as the phonics progresses. All DOG ON A LOG Books follow a Structured Literacy/Orton-Gillingham based phonics sequence. Gameboards, flashcards, and other activities can be downloaded from our Printables Pages.
Scientifically-based research has shown that "Systematic and explicit phonics instruction is more effective than non-systematic or no phonics instruction." **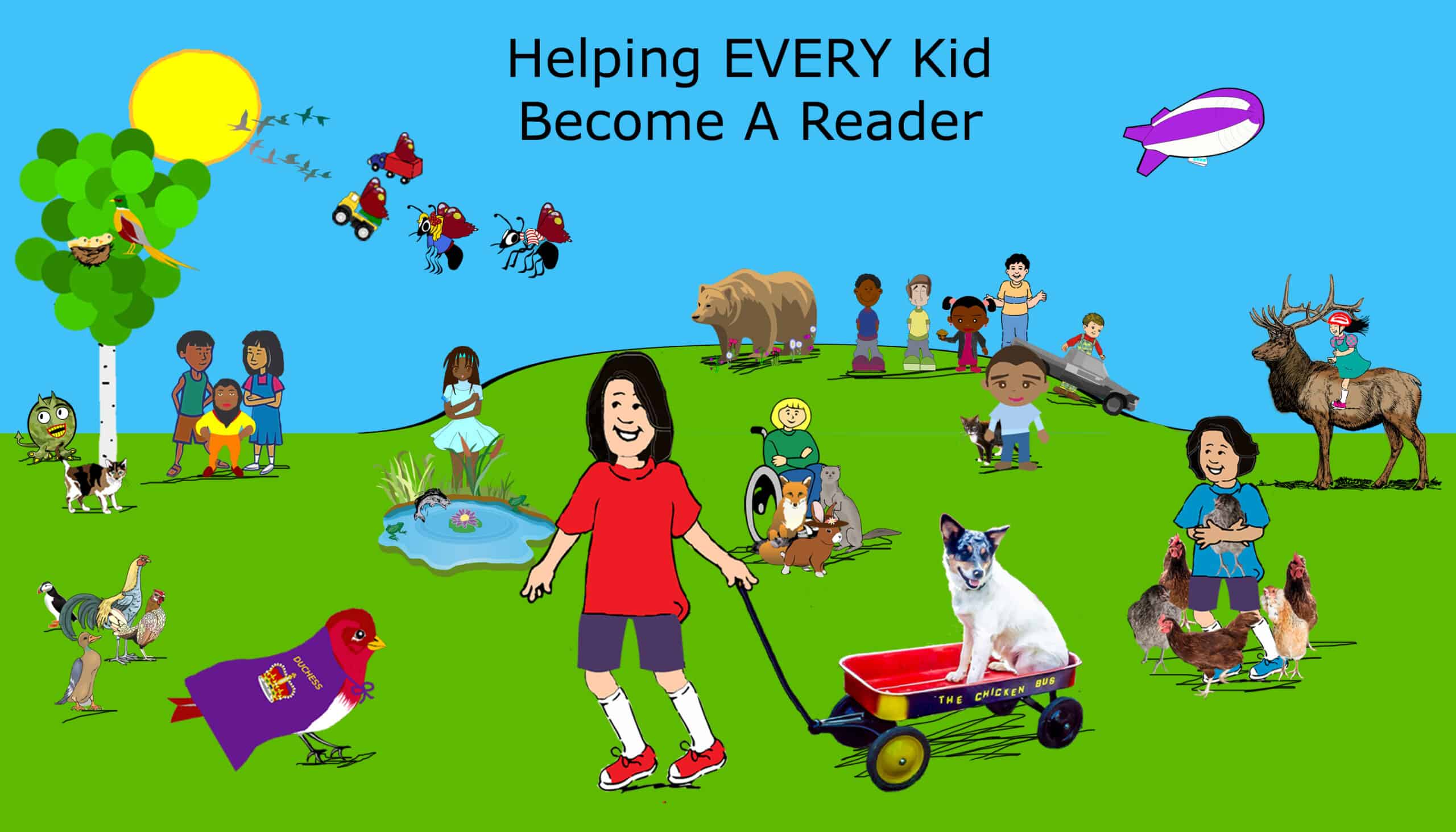 Systematic Decodable Phonics Books
**The above link is a really good resource on the teaching of reading process.