school closures free resources materials coronavirus corona virus covid materials help kids with schoolwork homework how to read
Best Orton Gillingham resource for building self-esteem in beginning readers!
I run a non-profit tutoring center for children with dyslexia. Our tutors are all training to be certified by the Academy of Orton Gillingham Practitioners and Educators. I rarely encourage them to use pre-written materials (as per our training, it is best to make your own materials so that reading passages can be controlled), but the Dog on a Log series and Brookes' other books have proved tremendously helpful in developing the self-esteem of our lowest level readers. They are not "baby books," they look and feel like "big kid" books but the language is so carefully controlled that OG learners can succeed with them! I am so grateful to have found them. I use them with my own daughter as well, who proudly boasts to anyone who will listen that she is up to book 5! The books even include lists of sight words to review with students so that none of the language in each book will come as a surprise to the student.
Karen Micciche, Executive Director, Literacy Nassau
chool Closures:
School Closures:
If your children's school is closed and you are uncertain how to help them learn or practice reading, you've come to a good starting place. DOG ON A LOG Books and printables are created by a mother with the mentor-ship of reading and dyslexia specialists. The Parent and Teacher Guides are written so that parents can start their children down the path of reading using scientifically-based methods. The free printables (especially the board games and card games) can make practicing reading a lot of fun.
I know what it's like to be uncertain and despondent on how to help my child learn to read. I create and give away these materials so other parents don't have to feel lost the way I did. Because so many families struggle financially, all DOG ON A LOG printables are always free as are the Parent and Teacher e-Guides. The Pre-Reader Books and Sound Out (Decodable) books are priced to be as economical as possible. (Please ask your library to carry them for the families who cannot afford to buy books. Hardbacks are now available for most titles.) Since many, if not most, libraries are closed for checking out physical books, you may want to contact your library and ask them to acquire digital versions of DOG ON A LOG books. Unlike the physical books, they have color images. I have requested that Overdrive reduce the price of DOG ON A LOG Books for libraries during the COVID19/Corona Crisis. I can not guarantee they will accept my books into that program, but if you contact them, please inform them I have done so.
All collection books are available for sale for both retail and library users. They can be purchased as digital books from 24 Symbols,Apple,Baker & Taylor, Barnes and Noble, Bibliotheca, Google Play, Indigo, Kobo, Overdrive, Playster, Scribd, Tolino, and more. I am not able to provide links to the subscription services or for library/school purchase. However, their customers should be able to find them using their search functions.
All DOG ON A LOG Books, including all individual books, are available in Kindle format from Amazon worldwide. Here are links to Amazon.com series pages for the Kindle versions of The Parent and Teacher Guides, Squiggle Code Pre-Reading Books, Let's GO! Book Collections, Individual Let's GO! Books, Chapter Book Collections, and Individual Chapter Books.
DOG ON A LOG Pre-readers build the skills all kids need before they learn to read. The decodable books start with just a few phonics rules and slowly add a few more rules at each Step of books. This gradual progression lets kids learn to read without feeling so overwhelmed. Kids can be proud that they are finally able to read a book without so much frustration.
During this time of uncertainty, I see so many people working together to help each other out. Here is a list of other free resources for families to use while their schools are closed.

Systematic Decodable Books Help Developing Readers, including Those with Dyslexia, Learn to Read with Phonics
Finally, a delightful book series that helps kids learn phonics rules step by step. Fun books designed for anyone learning to read with phonics, especially learners with dyslexia. Start anywhere in the series, according to your child's reading level. The books get longer and more complicated as the phonics progresses. All DOG ON A LOG Books follow a Structured Literacy/Orton-Gillingham based phonics sequence. Gameboards, flashcards, and other activities can be downloaded from our Printables Pages.
Scientifically-based research has shown that "Systematic and explicit phonics instruction is more effective than non-systematic or no phonics instruction." **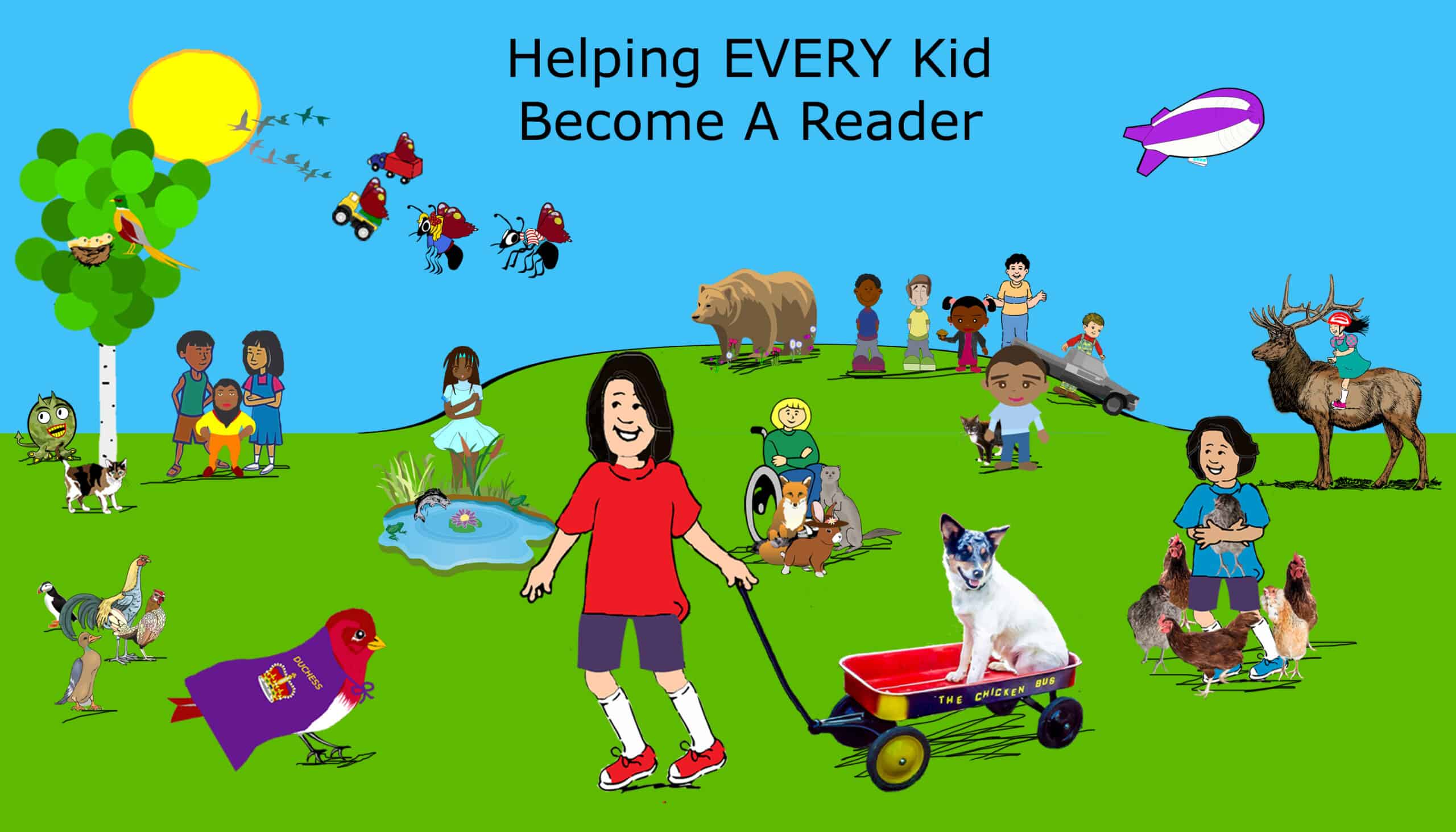 Systematic Decodable Phonics Books
**The above link is a really good resource on the teaching of reading process.
high interest low readability books hi lo books high low hi-low