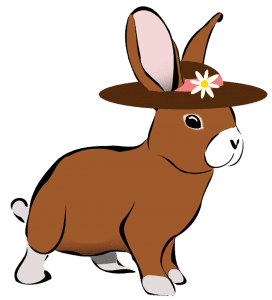 Keywords offer learners a way to remember the sound made by individual letters or groups of letters.
We do a lot of practice with keywords. When my daughter was first learning the sounds of the alphabet we did flashcards every day. I would show her a letter and she would tell me the name of the letter, its keyword, and its sound. We did that over and over and over until I thought I'd fall over from boredom. She didn't mind that so much since I let her bounce on her froggy swing while doing it and she loves her froggy swing.
Now when she gets new keywords, we work mainly on creating words with the new sounds. We often combine flashcard letters to spell a word. Other times we create words on the magnetic letter board. We practice, practice, practice.
Once she has mastered new sounds, they still sometimes need refreshing. When my daughter has trouble remembering how to spell or pronounce a word, I often say, "What is the keyword?" I don't know if she visualizes the picture in her mind or what, but very often just asking her that question helps her find the answer. If that doesn't work, she will often run and get her binder with the following tables. She can then see the image to help her remember what sound is made by the letter(s.) Sometimes, when she's working on her own, she runs and gets her keyword folder without asking for my help. It is always available for her use. If she can't remember, then she can't remember and the keyword tables are a tool that is available to her when she needs them.
These are the keywords we have used to date. I will add more as we are introduced to them. You can download and print the Printable Keyword Tables here.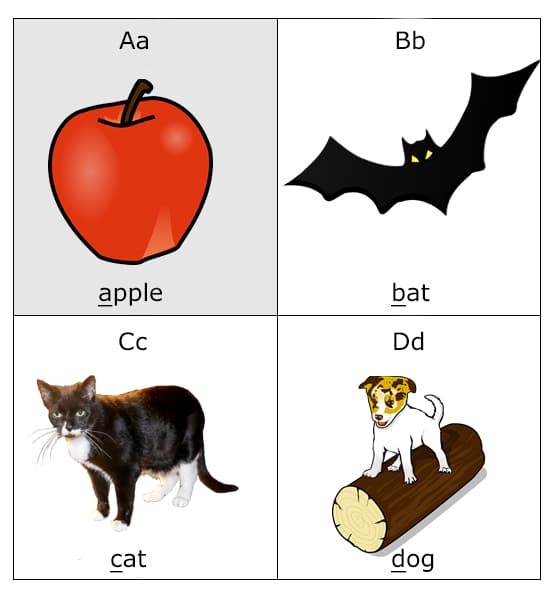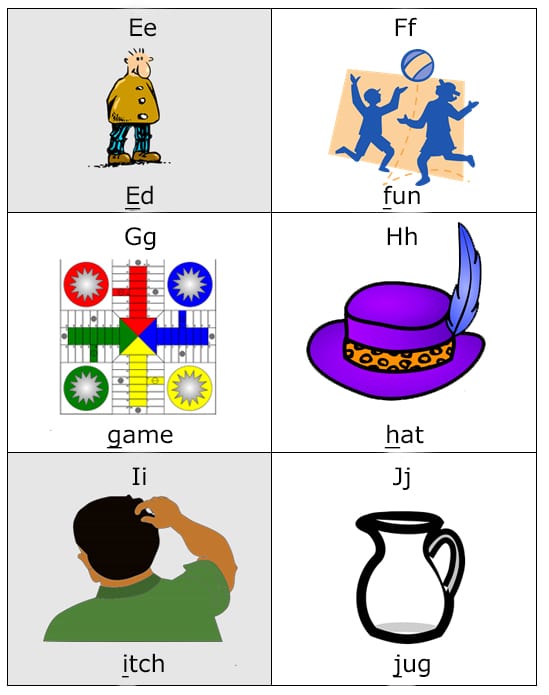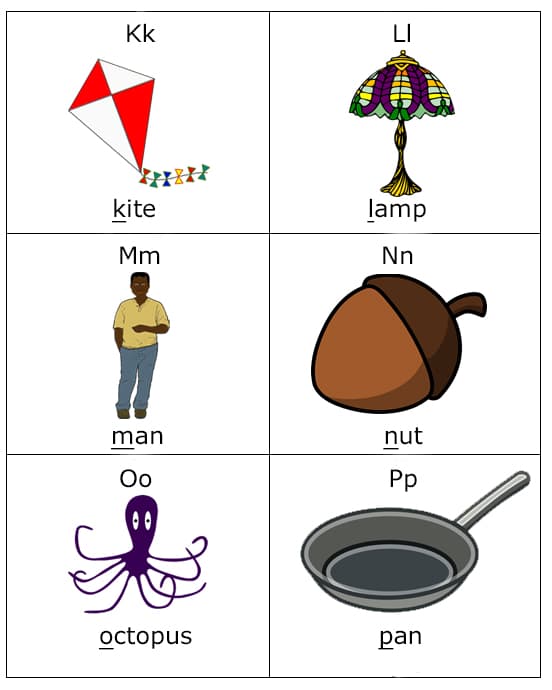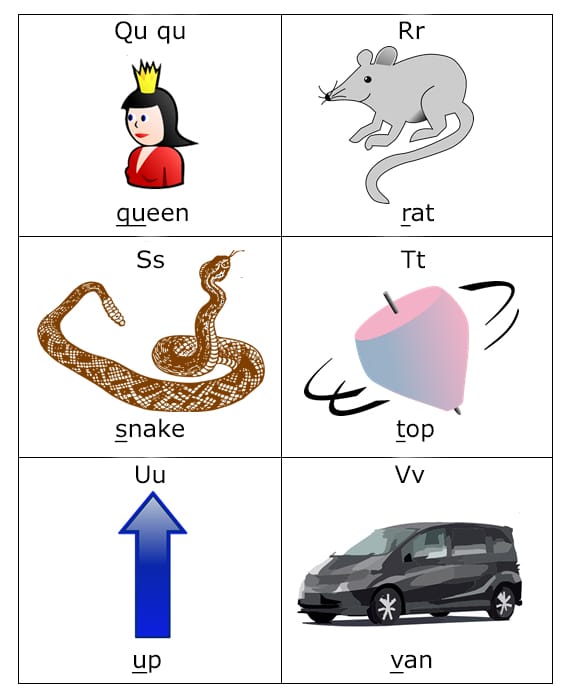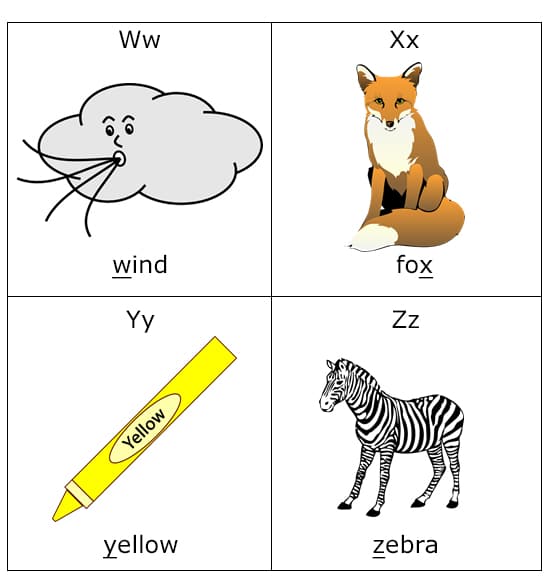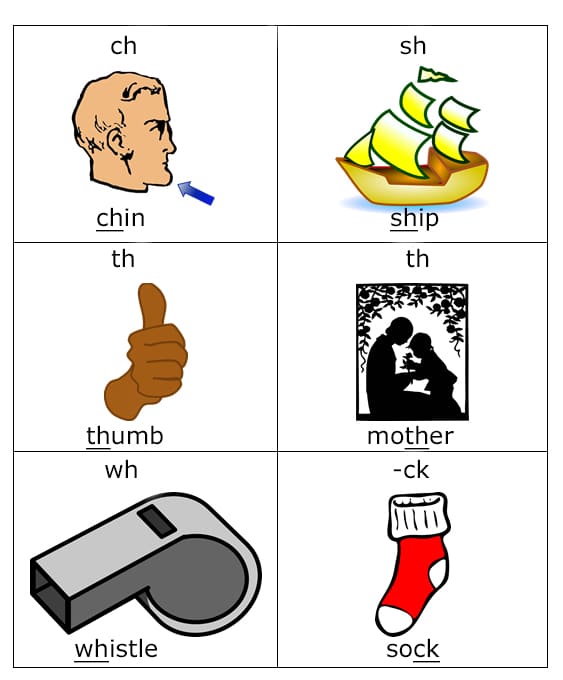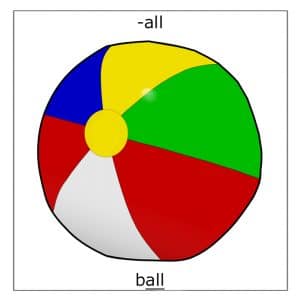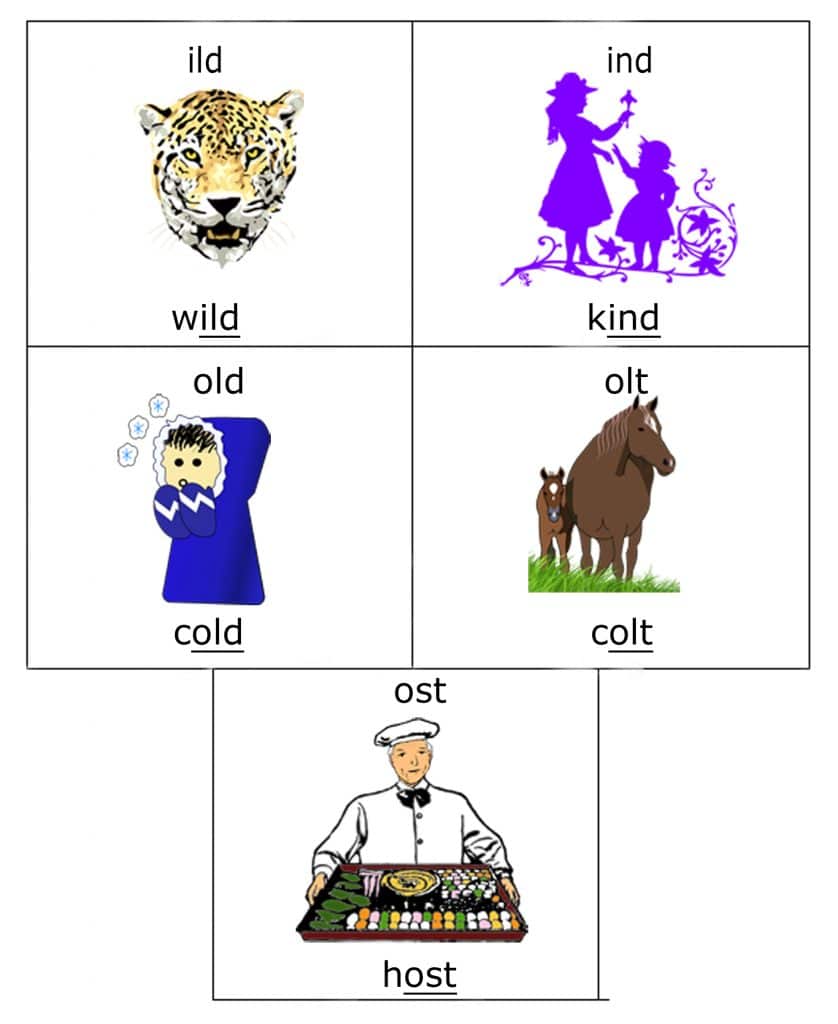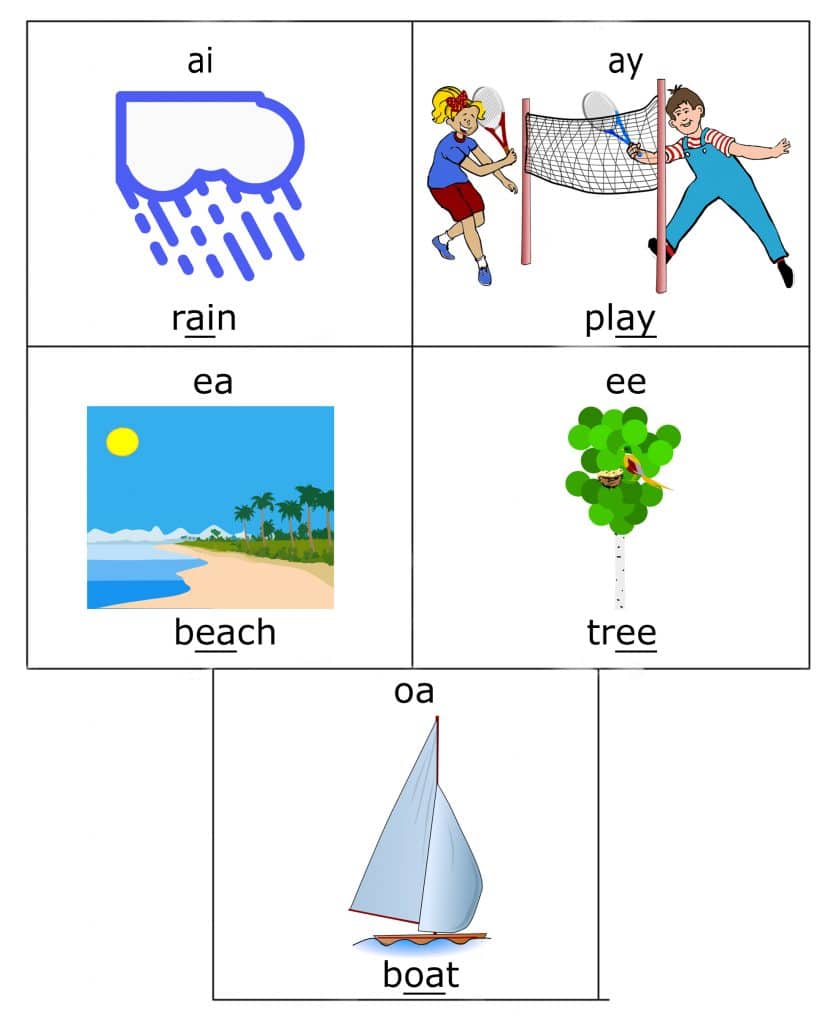 Keywords offer learners a way to remember the sound made by letters.