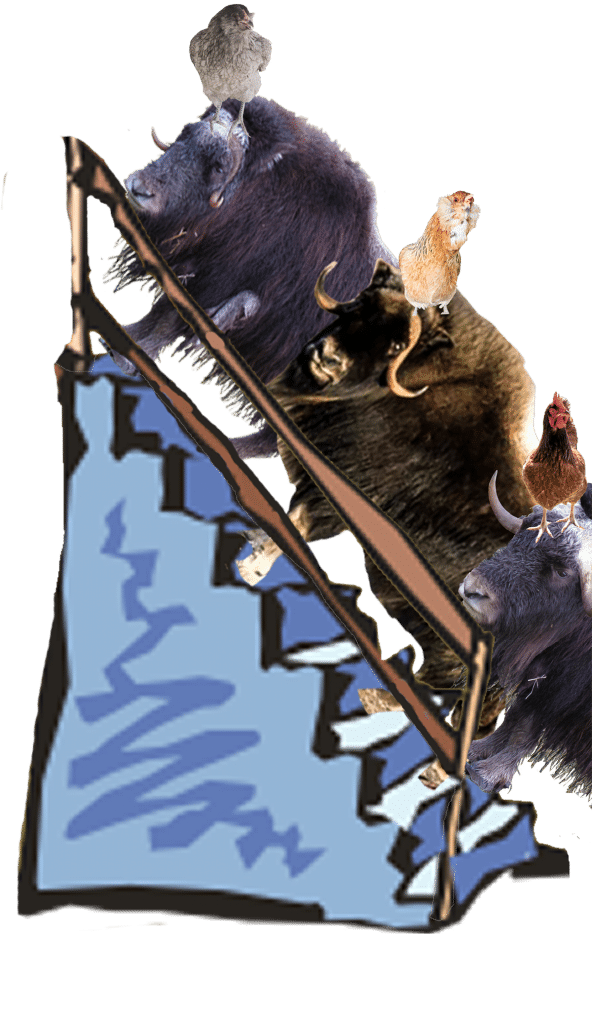 Decodable Collection Volumes are the most economical. They are in bolded italics.
Most books available in paperback and hardback formats.
Hardbacks were just released so it may take time for your favorite online seller to get them.
All books available in Kindle Format.
Collection Volumes, Parent and Teacher Guides, and Pre-Readers available as e-books.
DOG ON A LOG Books by Step with ISBN
DOG ON A LOG BOOKS by Step with paperback /hardback ISBN

Parent and Teacher Guides
Paperbacks
Hardbacks
Teaching a Struggling Reader
978-1949471724
978-1949471908
How to Use Decodable Books to Teach Reading
Available as eBook and Printable Only
Pre-Readers
Paperbacks
Hardbacks
Before the Squiggle Code (A Roadmap to Reading)
978-1949471694

978-1648310072

The Squiggle Code (Letters Make Words)
978-1648310812

978-1648310089

Kids' Squiggles (Letters Make Words)
978-1949471717
978-1949471915
Step 1
Let's GO
Paperbacks
Hardbacks
The Dog on the Log
978-1949471410
978-1648310515
The Pig Hat
978-1949471427
978-1648310522
Chad the Cat
978-1949471434
978-1648310539
Zip the Bug
978-1949471441
978-1648310546
The Fish and the Pig
978-1949471458
978-1648310553
Five Let's Go! Books 1
978-1949471069
978-1648310010
Chapter Books
Paperbacks
Hardbacks
The Dog on the Log Chapter Book
978-1949471113
978-1949471939
The Pig Hat Chapter Book
978-1949471120
978-1648310096
Chad the Cat Chapter Book
978-1949471137
978-1648310102
Zip the Bug Chapter Book
978-1949471144
978-1648310119
The Fish and the Pig Chapter Book
978-1949471151
978-1648310126
Five Chapter Books 1
978-1949471007
978-1949471946
Step 2
Let's GO
Paperbacks
Hardbacks
Mud on the Path
978-1-949471-46-5
978-1648310560
The Red Hen
978-1-949471-47-2
978-1648310577
The Hat and Bug Shop
978-1-949471-48-9
978-1648310584
Babs the 'bot
978-1-949471-49-6
978-1648310591
The Cub
978-1-949471-50-2
978-1648310607
Five Let's Go! Books 2
978-1949471076
978-1648310027
Chapter Books
Paperbacks
Hardbacks
Mud on the Path Chapter Book
978-1949471168
978-1648310133
The Red Hen Chapter Book
978-1949471175
978-1648310140
The Hat and Bug Shop Chapter Book
978-1949471182
978-1648310157
Babs the 'bot Chapter Book
978-1949471199
978-1648310164
The Cub Chapter Book
978-1949471205
978-1648310171
Five Chapter Books 2
978-1949471014
978-1949471953
Step 3
Let's GO
Paperbacks
Hardbacks
Mr. Bing Has Hen Dots
978-1949471519
978-1648310614
The Junk Lot Cat
978-1949471526
978-1648310621
The Bonk Punk Hot Rod
978-1949471533
978-1648310638
The Ship with Wings
978-1949471540
978-1648310645
The Sub in the Fish Tank
978-1949471557
978-1648310652
Five Let's Go! Books 3
978-1949471083
978-1648310034
Chapter Books
Paperbacks
Hardbacks
Mr. Bing Has Hen Dots Chapter Book
978-1949471212
978-1648310188
The Junk Lot Cat Chapter Book
978-1949471229
978-1648310195
The Bonk Punk Hot Rod Chapter Book
978-1949471236
978-1648310201
The Ship with Wings Chapter Book
978-1949471243
978-1648310218
The Sub in the Fish Tank Chapter Book
978-1949471250
978-1648310669
Five Chapter Books 3
978-1949471021
978-1949471960
Step 4
Let's GO
Paperbacks
Hardbacks
The Push Truck
978-1949471564
978-1648310676
The Sand Hill
978-1949471571
978-1648310683
Lil Tilt and Mr. Ling
978-1949471588
978-1648310690
Musk Ox in the Tub
978-1949471595
978-1648310706
Trip to the Pond
978-1949471601
978-1648310713
Five Let's Go! Books 4
978-1949471090
978-1648310041
Chapter Books
Paperbacks
Hardbacks
The Push Truck Chapter Book
978-1949471267
978-1648310225
The Sand Hill Chapter Book
978-1949471274
978-1648310232
Lil Tilt and Mr. Ling Chapter Book
978-1949471281
978-1648310249
Musk Ox in the Tub Chapter Book
978-1949471298
978-1648310256
Trip to the Pond Chapter Book
978-1949471304
978-1648310263
Five Chapter Books 4
978-1949471038
978-1949471977
Step 5
Let's GO
Paperbacks
Hardbacks
Bake a Cake
978-1949471618
978-1648310720
The Crane at the Cave
978-1949471625
978-1648310737
Ride a Bike
978-1949471632
978-1648310744
Crane or Crane?
978-1949471649
978-1648310751
The Swing Gate
978-1949471656
978-1648310768
Five Let's Go! Books 5
978-1949471106
978-1648310058
Chapter Books
Paperbacks
Hardbacks
Bake a Cake Chapter Book
978-1949471311
978-1648310270
The Crane at the Cave Chapter Book
978-1949471328
978-1648310287
Ride a Bike Chapter Book
978-1949471335
978-1648310294
Crane or Crane? Chapter Book
978-1949471342
978-1648310300
The Swing Gate Chapter Book
978-1949471359
978-1648310317
Five Chapter Books 5
978-1949471045
978-1949471984
Step 6
Chapter Books
Paperbacks
Hardbacks
The Colt Chapter Book
978-1949471366
978-1648310324
The Gold Bolt Chapter Book
978-1949471373
978-1648310331
Hide in the Blinds Chapter Book
978-1949471380
978-1648310348
The Stone Child Chapter Book
978-1949471397
978-1648310355
Tolt the Kind Cat Chapter Book
978-1949471403
978-1648310362
Five Chapter Books 6
978-1949471052
978-1949471991
Step 7
Chapter Books
Paperbacks
Hardbacks
Quest for a Grump Grunt Chapter Book
978-1949471670
978-1648310379
The Blimp Chapter Book
978-1949471830
978-1648310386
The Spring in the Lane Chapter Book
978-1949471847
978-1648310393
Stamp for a Note Chapter Book
978-1949471854
978-1648310409
Stripes and Splats Chapter Book
978-1949471861
978-1648310416
Five Chapter Books 7
978-1949471663
978-1648310003
Step 8
Chapter Books
Paperbacks
Hardbacks
Anvil and Magnet Chapter Book
978-1949471748
978-1648310423
The Mascot Chapter Book
978-1949471755
978-1648310430
Kevin's Rabbit Hole Chapter Book
978-1949471762
978-1648310447
The Humbug Vet and Medic Shop Chapter Book
978-1949471779
978-1648310454
Chickens in the Attic Chapter Book
978-1949471786
978-1648310461
Five Chapter Books 8
978-1949471731
978-1949471922
Step 9
Chapter Books
Paperbacks
Hardbacks
Trip to Cactus Gulch 1: The Step-Up Team Chapter Book
978-1949471885
978-1648310478
Trip to Cactus Gulch 2: Into the Mineshaft Chapter Book
978-1949471878
978-1648310485
Play the Bagpipes Chapter Book
978-1949471809
978-1648310492
The Hidden Tale 1: The Lost Snapshot Chapter Book
978-1949471823
978-1648310508
Four Chapter Books 9
978-1949471816
978-1648310065
DOG ON A LOG Books by Step with ISBN
DOG ON A LOG Books by Step with ISBN
DOG ON A LOG Books by Step with ISBN